The space of a motorhome in the dimensions of a campervan? The perfect Combo!
Monday 25 January 2021
The space and comfort of a motorhome in the compact dimensions of a camper van: the perfect Combo! Discover it now in Vanomobil!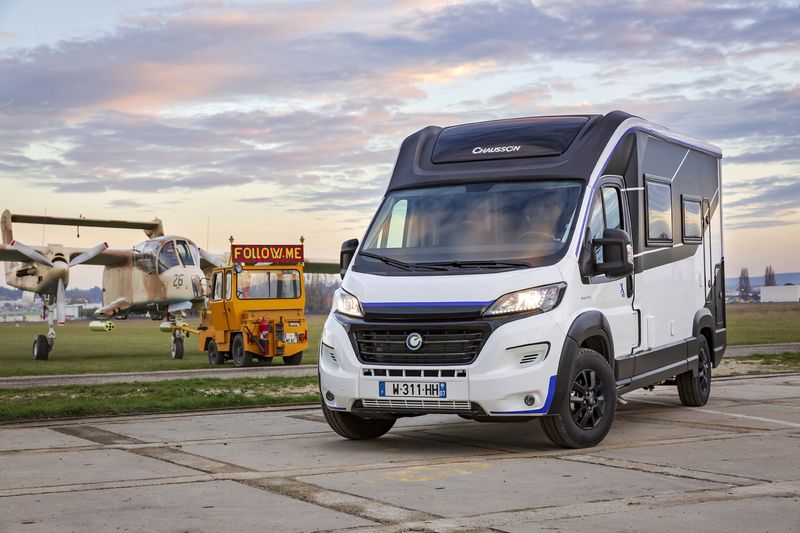 Combo is used internationally as an abbreviation for combination. That pretty much sums it up for this revolutionary camper from Chausson: all the advantages of a camper and campervan combined. The Combo is effectively a camper (and not a campervan), because a living compartment is built on a cabin chassis. But Chausson manages to keep the dimensions of a campervan: 2,10m wide, 5,99m long and 2,75m high. The front is very similar to a van: the profile hood has almost disappeared and is replaced by an aerodynamic roof with skyview.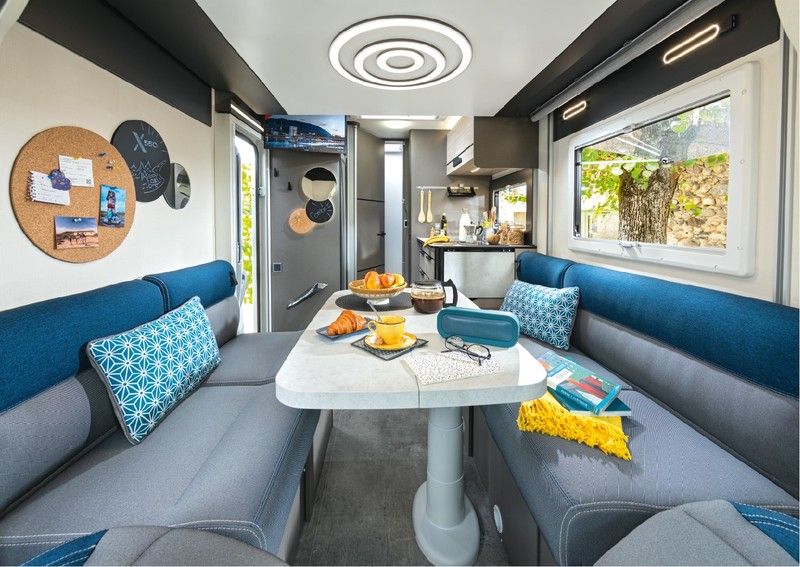 Inside, the Combo is enormously spacious. In the face-to-face sitting area with swivelling cabin seats, there is certainly enough room to invite friends. Thanks to the smart lounge, 4 people can travel along safely and comfortably. In the evening, this spacious living room can easily and quickly be transformed into a bedroom for 4 with 2 spacious double beds (1,40m by 1,90m). The height inside is 1,98m, a difference you will quickly notice if you have been travelling in a campervan before. The skyview, combined with the windows on the side, provide plenty of daylight and contact with nature. The interior design is modern and cosy, and fabrics of the highest quality are used.
The camper is equipped with a very spacious bathroom that stretches across the entire rear width: a toilet with plenty of legroom, a folding washbasin and a spacious shower. Finally, there is also a lot of storage space: a beautiful dressing and an extra storage room that is accessible from both the inside and the outside, which compensates the lack of a garage.
Chausson has invested 2 years and 100 000 km in testing and development, with success! They chose a completely new direction and a new way to travel: compactness without sacrificing space or comfort. This revolutionary Combo can be visited in our showroom in Deerlijk from March on and can be delivered the end of 2021 at the earliest. This version is the most luxurious one, there are still models to come that keep it more basic, making them even more affordable.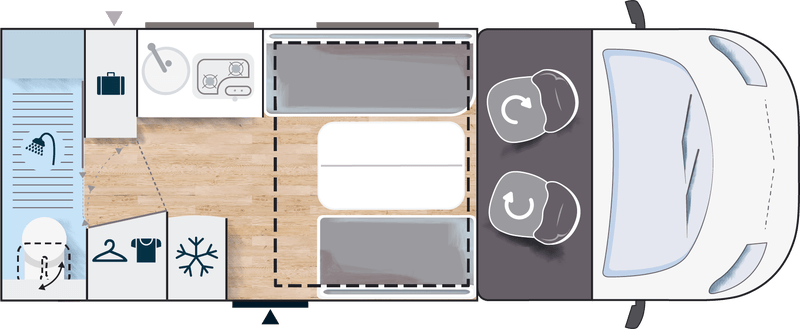 Interested in the Chausson Combo? We have some more info here: